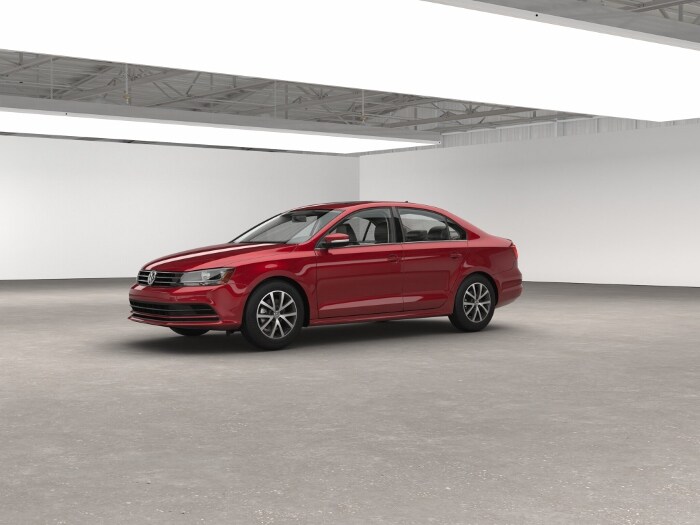 If you spend a lot of time driving your 2017 Volkswagen Jetta near Ellicott City, MD and you don't plan on slowing down during wintertime, we encourage you to visit Heritage Volkswagen Owings Mills and let us prepare your sweet VW sedan for the cold months ahead. And to get you ready for your visit, here's a list of winterization steps that will help make your December – March driving experience a breeze. (Note: we can assist with many of these items):
- Install winter wipers
- Switch to winter tires. If you plan on driving a lot over the next few months, you're bound to encounter your share of ice, snow, and slush. Winter tires are more durable and provide superior traction. We highly recommend them.
- Keep your rear-window defroster in working order
These next few items are things you can tackle on your own or with our help:
- Maintain proper tire pressure. If you're unsure how to do this with a pressure gauge, no worries – you're not alone. We'll gladly give you a few pointers.
- Pack a winter safety kit
- Service your vehicle regularly (at our welcoming VW dealership in Maryland, of course)
- Keep your gas tank at least ½ full
- Keep your washer fluid full and have an extra jug in the trunk
"Service your vehicle regularly" has multiple meanings. We recommend not missing any regularly scheduled maintenance checkups (i.e. 5K checkup, 10K checkup) that occur during wintertime, and we also recommend coming in to have your battery checked and your belts/cables examined for any cracks and tears.
With a little know-how and persistence, along with help from our Volkswagen dealers, you'll make it through winter with nary an issue. Visit us today and let's talk further!