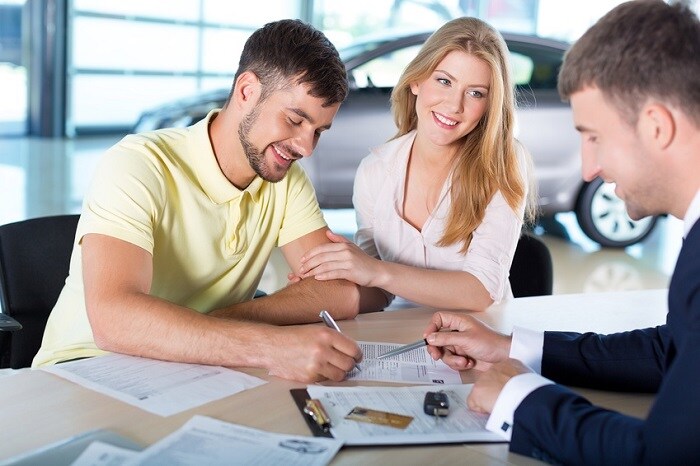 There is no better time than right now to make your way to your local Volkswagen dealership to save on the purchase of one of our new Volkswagen cars. At Heritage Volkswagen Owings Mills, we have a number of amazing models ready to go at great prices. All you need to do is pick out which of our new Volkswagen models match up with your buying needs and we will set you up to take a test drive.
Volkswagen Jetta
The 2018 Volkswagen Jetta is anything but basic, and we have plenty in stock for you to experience for yourself. This is a cleanly-styled sedan loaded with comfort and a roomy backseat for passengers. In addition to strong turbo engines, you have the ability to choose from a wealth of additional special features in addition to standards like a rearview camera, Bluetooth connectivity, and a 5.0-inch touchscreen audio system.
Volkswagen Passat
For a midsize car with family-size fun, the 2018 Volkswagen Passat delivers. With a massive interior and a long list of standard safety technology, this is a ride that you can feel confident with each time that you are behind the wheel. We will be happy to go over some of the different safety goodies available on this new Volkswagen, including anti-lock brakes, stability control and a rearview camera system. There are also plenty of ways that you can fully customize your ride with a number of features and additional safety tech.
During the Volkswagen Sign Then Drive sales event going on now at Heritage Volkswagen Owings Mills, you can save money on models like the Volkswagen Jetta, Volkswagen Passat, Volkswagen Tiguan, and Volkswagen Atlas.
Call us today in the sales department at (855) 975-6918 for more information when it comes to pricing, setting up a time to take a test drive or Volkswagen financing. You will find our full-service Volkswagen dealership located at 9808 Reisterstown Road in Owings Mills, MD.