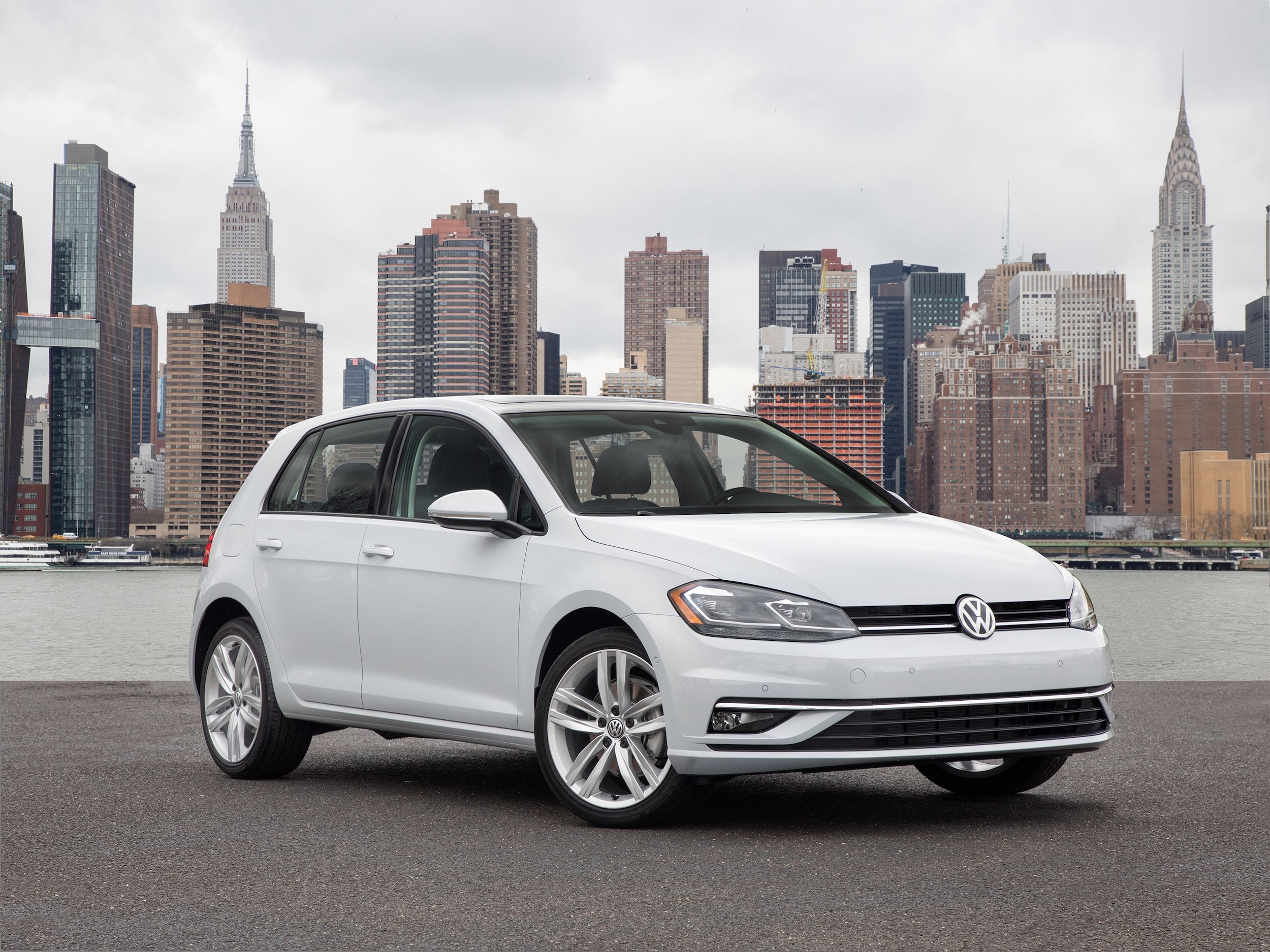 "First families" are nothing new on the American scene. From political clans like the Kennedys to fictional coteries like the Ewings, most of us can rattle off a few examples without a second's thought. In the auto industry, specifically the compact car class, there's no doubt that in terms of performance, style, fuel efficiency, and technology, the Volkswagen Golf family rules the roost. And the good news for VW Golf lovers is that this four-wheeled brood is poised to consolidate its leading position in 2018, thanks to some much-anticipated upgrades to all five family members.
The entire team at Volkswagen Owings Mills serving Towson, MD is excited for the impending debut of the 2018 Volkswagen Golf lineup. New safety features, new technology, new styling – it's all coming to this cadre of commendable cars. For example, the performance-focused 2018 Volkswagen Golf R gets a standard Volkswagen Digital Cockpit customizable dashboard, while every Volkswagen Golf SE and Volkswagen Golf SEL trim across all five models features a brand-new 8-inch infotainment screen.
And that's just the beginning. An increased number of models now come standard with leading-edge safety technologies like rear cross-traffic alert, blind-spot monitoring, and front assist, and the entire VW Golf family now sports LED daytime running lights and LED taillights. Other styling enhancements include a new chrome grille, new bumpers, additional wheel designs, more body colors, and additional in-cabin high-end materials and surfaces.
If you're planning to visit our VW dealership in Owings Mills for a new Volkswagen Golf near Ellicott City, you couldn't have picked a better time to make your play. Very soon all five 2018 Volkswagen Golf models will grace our friendly showroom, and you can bet we're just as excited to test drive these class-leading cars as you are!