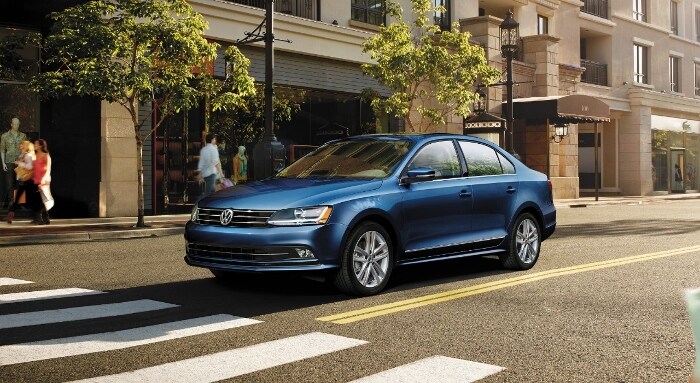 In case you missed it, the 2017 Volkswagen Jetta made the list of "10 Coolest Cars Under $18,000" at Kelley Blue Book (KBB). The two main criteria are tailor-made for this top-selling sedan: 1) Be fun to drive, and 2) Be fun to own. When you think about it, these rules apply to every model in the VW lineup, but especially the Volkswagen Jetta, which for a decade-plus has been the Volkswagen brand's best-selling car in the U.S.
So aside from the criteria laid out above, what else makes every 2017 Volkswagen Jetta near Towson, MD a cool car and a dynamite choice at Heritage Volkswagen Owings Mills? Well for one, its value has always been off the charts. It's the most budget-friendly European sedan around, while at the same time delivering an upscale cabin, terrific performance, and plenty of next-gen technology, all for under $18K. Another contributor to the 2017 Volkswagen Jetta model's "coolness factor" is the infusion of even more standard equipment this year, with various trims now including premium features like dual-zone automatic climate control, rain-sensing wipers, push-button start, keyless access, and a sunroof.
People will occasionally will confuse coolness with recklessness, but this isn't true for the 2017 Volkswagen Jetta. All trims get a standard rear view camera, and there's a huge list of available cutting-edge safety tech: forward collision warning, automatic emergency braking, rear cross-traffic alert, blind-spot monitoring, adaptive cruise control, and more. The VW brand's commitment to a high level of safety is evident in the 2017 Volkswagen Jetta model's earning of a perfect five-star overall safety rating in government crash testing, and a Top Safety Pick award from the IIHS.
Test drive one of America's coolest cars, the 2017 Volkswagen Jetta, today at our top-rated Volkswagen dealer serving Baltimore!