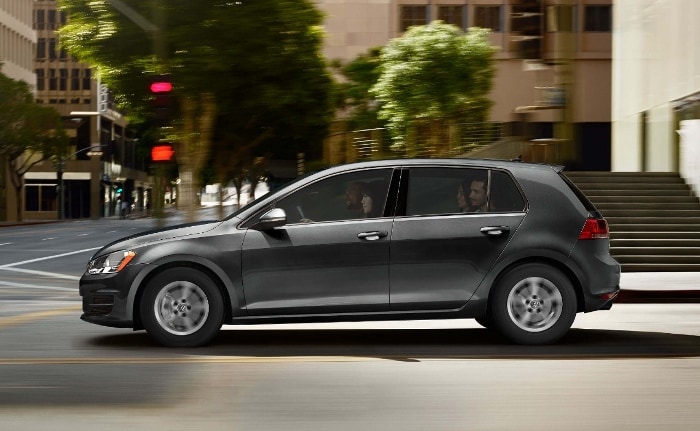 Though manual transmissions seem destined for the endangered species list in most parts of the automotive world, there's still one place where these classic gearboxes thrive: Volkswagen Group of America. On the local auto scene, Heritage Volkswagen Owings Mills, a leading new and used Volkswagen dealer serving Maryland, is the place for manual transmission seekers to convene.
It's no coincidence that every VW Golf model, a car acclaimed for its engaging personality, thrilling agility, and awesome handling, offers a manual transmission as either standard or optional. Year in and year out the Volkswagen Golf is cited as not only one of the best cars in its class, but one of the best automobiles, period. So it makes sense that this car would cater to auto purists who savor complete control from departure to destination.
It's a well-known fact that every 2017 Volkswagen Golf near Baltimore is the model of versatility, style, acceleration, and fuel economy. It's also common knowledge that the Volkswagen Golf family includes some high-performance cars that have won major awards and been among the finalists for others. One such vehicle is the 2017 Volkswagen Golf R, one of the few manually-equipped automobiles to earn a 4.5 out of 5-star score from Edmunds.com. There are numerous reasons why this hatchback is a critical darling, one of which is its 2.0L turbocharged 4C engine that's rated at 292 hp and 280 lb.-ft. of torque. Paired with all-wheel drive and a six-speed manual transmission, there are few behind-the-wheel experiences as genuine as the one enjoyed by 2017 Volkswagen Golf R owners.
The 2017 Volkswagen Golf GTI and 2017 Volkswagen Golf Alltrack Wagon are two more outstanding cars offering a manual transmission. Test drive them today at our Volkswagen dealership in Owings Mills!