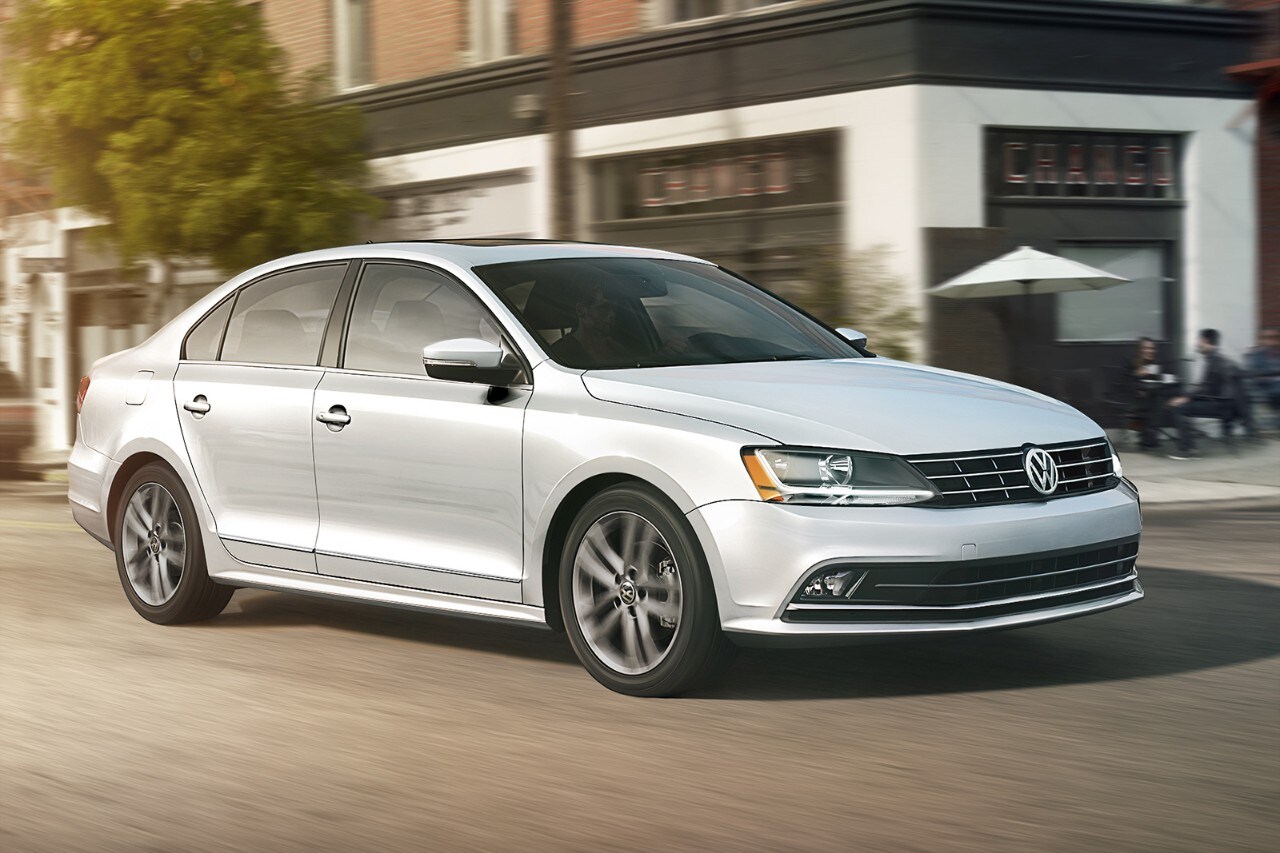 Knowing that you need a sedan that offers a comfortable ride and clean styling will bring you to the new 2018 Volkswagen Jetta. This is a beautiful vehicle ready for adventures, complete with a comfortable interior and plenty of impressive styling. When you make your way to see us at your local Volkswagen dealership in Maryland, you will have a wealth of options to take out for a test drive to see if this beautiful car matches up with your driving personality. All you have to do is stop by Heritage Volkswagen of Owings Mills and we can go over your buying criteria!
Performance
When it comes to the base level powertrain, you are looking at a turbocharged inline four-cylinder 1.4-liter engine that puts out 150 horsepower along with 184 lb-ft of torque. For the transmission, a five-speed manual comes standard and there is a nice option in a six-speed automatic transmission. On the other end of the powertrain options, you will find a turbo four-cylinder 2.0-liter engine that puts out 210 horsepower while mated to a six-speed dual clutch automatic transmission complete with paddle shifters.
Safety and Special Features
You will find excellent safety ratings on the new 2018 Volkswagen Jetta and our team at Heritage Volkswagen of Owings Mills will be happy to go over all of the options with you. This vehicle comes with a rearview camera as well as stability control and anti-lock brakes with options for adaptive cruise control and rear cross traffic alerts. Special features include power windows, locks and mirrors, as well as Bluetooth connectivity, USB input, 5 inch touchscreen audio and a wealth of options.
Stop by to see us at our full-service Volkswagen dealership conveniently located at 9808 Reisterstown Road in lovely Owings Mills, MD. For more information on our inventory or to set up a time to take a new Volkswagen for a test drive, call us in the sales department today at (855) 975-6974.