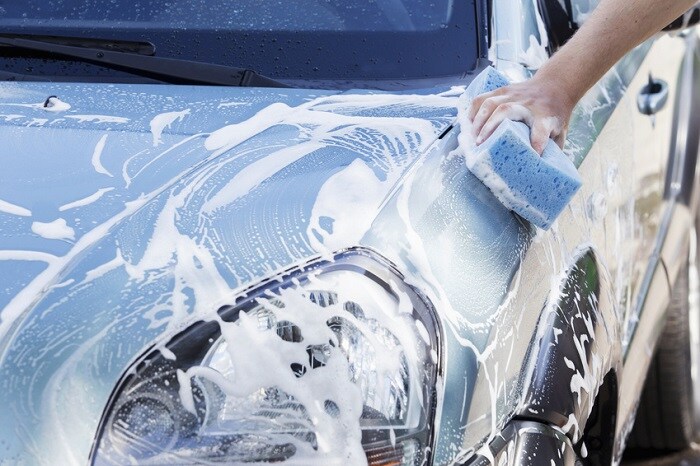 The winter months will often drag on forever, so feeling the warmth of the spring air always feels wonderful. When you have daily driving to cover or you have road trips planned, making sure that you have your vehicle in for service is crucial for successful operation. Heritage Volkswagen Owings Mills wants you to know that we have a state-of-the-art Volkswagen service center with the latest equipment and trained technicians to address all your maintenance or repair needs. All it takes is an appointment at your earliest convenience and we will take care of the rest!
Tire Health
Tires will often have changes in inflation when the temperatures change. Not only should you check the inflation levels periodically, but it is important that you look at the tread to ensure there is even wear and tear as well as no damage. We can rotate your tires, inspect them, replace them if needed.
Clean Your Vehicle
There can be a lot of salt and road grime that can build up on your vehicle in the winter, which can be bad for your finish over time. Give your vehicle a thorough cleaning both inside and out, paying attention to the undercarriage, carpet, upholstery, and interior hard surfaces.
Change the Oil
You should always have regular oil changes to ensure all engine parts are properly lubricated. Our Volkswagen service technicians will remove your old filter and the dirty oil before adding in a new filter and pumping in fresh oil. We can also top off all your fluids when your vehicle is in for service.
The time is now for spring service for your Volkswagen Jetta or Volkswagen Tiguan. Our service center is open Monday through Friday 7 am to 7 pm and on Saturday 8 am to 4 pm. Call us at (443) 213-0931 to set up a service appointment or come by to see us in person at Heritage Volkswagen Owings Mills at 9808 Reisterstown Road in lovely Owings Mills, MD.