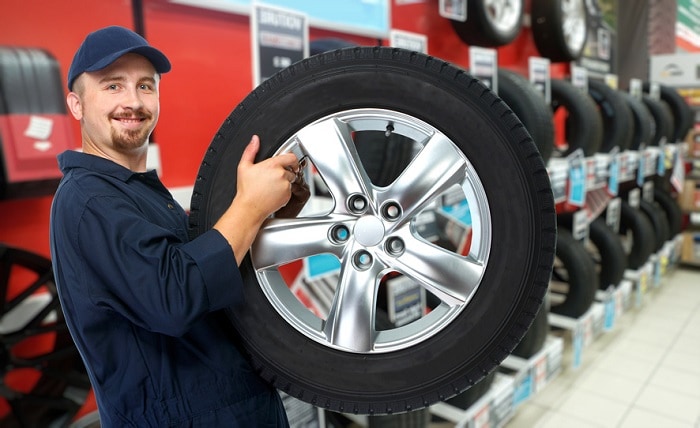 Tire issues seem to pop up at unexpected moments. While many tires with slight damage can be repaired, other times replacing is necessary. Replacement tires should be the same brand and type as your three remaining tires for the best performance. However, when it comes time to choose four new tires altogether, the selection process is slightly more involved. What tires work best for your new Volkswagen car near Baltimore, MD? Allow us at Heritage Volkswagen Owings Mills to explain.
What Tires Do You Need?
All-season, summer, performance, off-road, or winter tires, when it comes to choices, you'll find plenty of them. Options don't end there, however. Each type can be from a few different brands, such as Goodyear, Continental, or Michelin. We'll help you decide the best-suited Volkswagen tire type for your vehicle and driving needs here at our MD Volkswagen dealership.

Tires are specifically designed for certain conditions, and several factors are considered when engineering the tire to best fit those standards. These include handling, dry/wet braking, ride noise/comfort, rolling resistance, and traction.

Essentially, it all comes down to what you expect out of your vehicle. If you desire the added traction and assurance that come with winter tires for the season, we can pair you with a suitable set. Or do you want tires you can depend on year-round? Consider an all-season set. No matter what your tire needs may be, we can accommodate them here in our VW service center.
Why Buy Your Tires from Heritage Volkswagen?
At Heritage Volkswagen Owings Mills, our VW-trained technicians will help you from start to finish in finding the best possible set of tires. We also offer professional installation for a worry-free experience. Additionally, we offer several perks that you'll only find at our dealership, such as a 30-day Price Match Guarantee and 24-Month Roadside Hazard Coverage. Contact us today to learn more about the tire selecting and buying process!