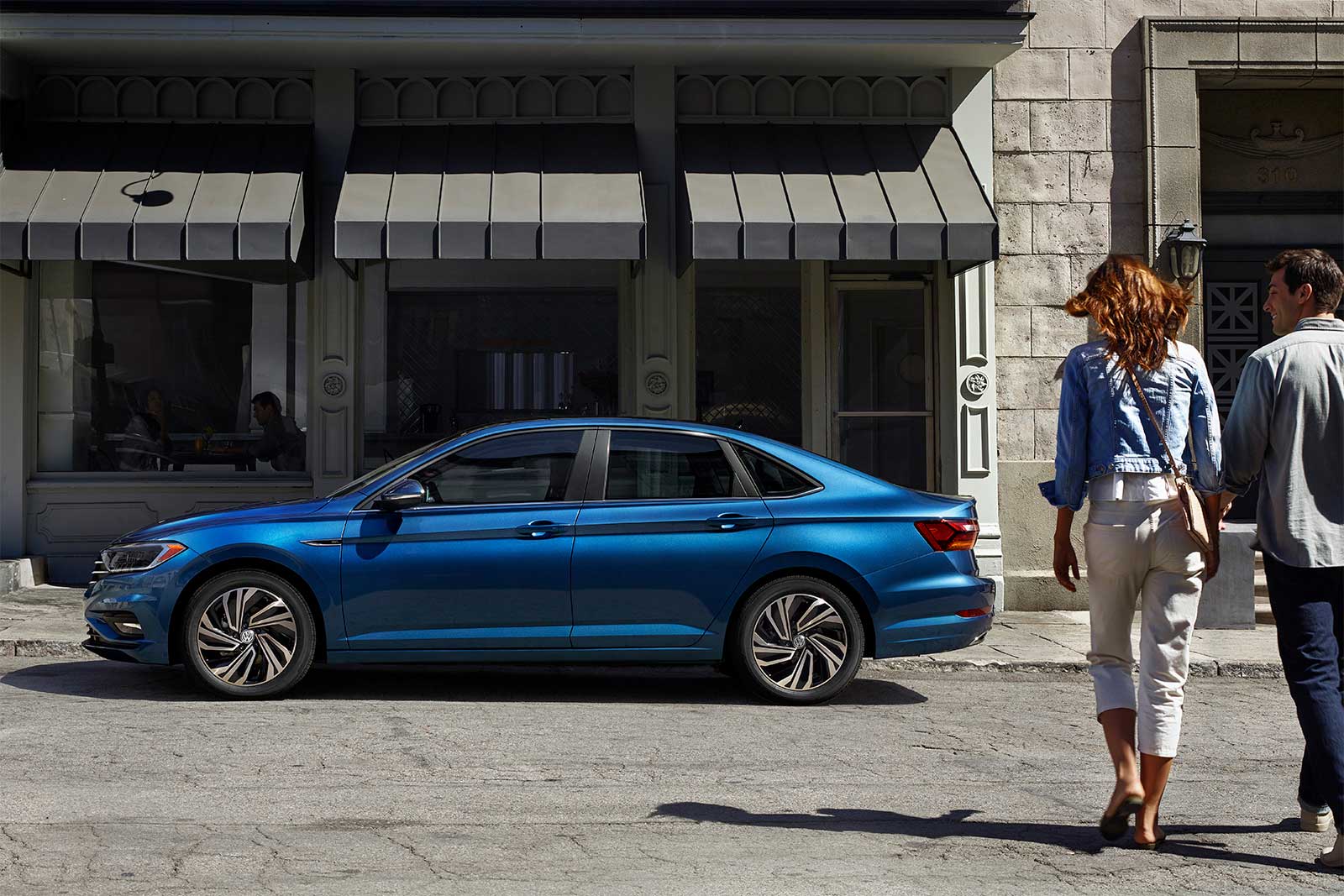 If you're in the market for a new compact car but aren't sure where to start considering the myriad of options, our team at Heritage Volkswagen Owings Mills is here to help. The redesigned 2019 Volkswagen Jetta and the 2019 Toyota Corolla are both excellent options in the compact sedan segment. However, the 2019 VW Jetta quickly overtakes the competition in more ways than one.
The 2019 Volkswagen Jetta at our Volkswagen dealership in MD features a 1.4-liter inline four-cylinder engine that produces 147 horsepower with 184 lb-ft of torque. This beats the Toyota Corolla car's 1.8-liter inline four-cylinder, which earns just 132 horsepower and 128 lb-ft of torque.
Although the 2019 Jetta for sale near Baltimore, MD has better pick up, that doesn't result in a loss in fuel efficiency. In fact, the Jetta gets a maximum of 30 mpg in the city and 40 mpg on the highway. The Corolla struggles to match this efficiency, as it garners only gets 28 mpg city and 36 mpg highway.
The new Volkswagen Jetta outperforms the competition in other ways as well. For example, all trims come standard with Apple CarPlay™ and Android Auto™. Whereas in the Toyota Corolla only Apple CarPlay™ is offered, and only in top trims.
Best of all, and certainly a leading reason why so many people choose a Volkswagen, is that our warranty is double that of the competition! That means you'll get coverage for 72,000 miles/72 months. That's six years of warranty coverage, and it's transferable. Unfortunately, the Corolla can't compete with its 36,000/36-month warranty coverage.
Although both sedans are excellent choices for any family, the 2019 VW Jetta provides a better overall value. If you're ready to test drive this redesigned model, come by our Volkswagen dealership in MD. At Heritage Volkswagen Owings Mills, our friendly team will help you compare the trim levels to find exactly what you're looking for in a new car!