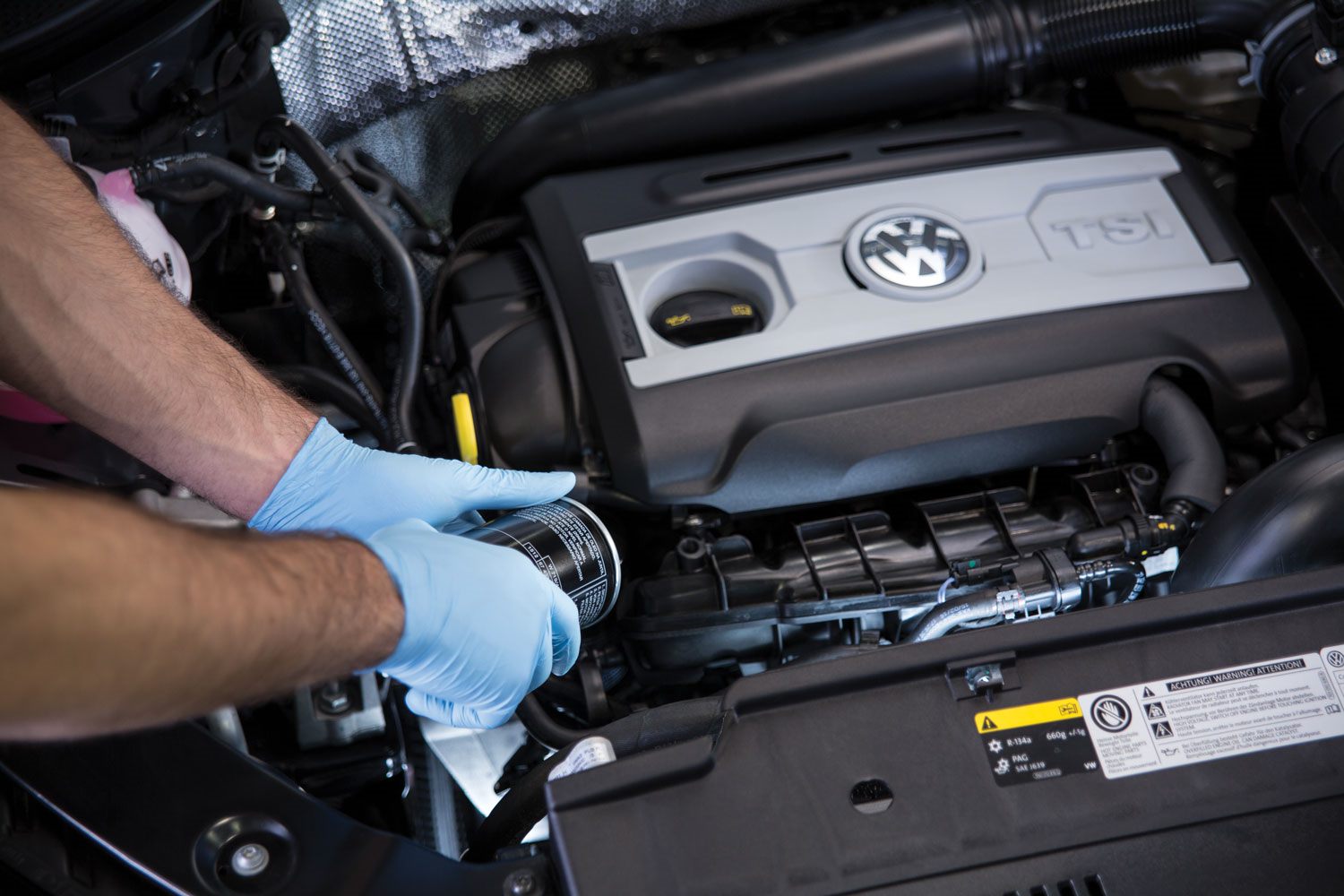 As your local "VW dealership near me," we can help you maintain your vehicle so that it continues to run smoothly and efficiently all summer long. Changing, topping off, and otherwise maintaining your vehicle fluids is an especially important part of the car care process. It's equally important to know what these various fluids are actually for.
Money spent on an oil change is never money wasted. Changing your oil, which is the dark fluid that lubricates your powertrain, is one of the most frequent car care tasks you should do. Dirty oil can bog down your engine, and low oil can be downright dangerous. We recommend oil changes at least every 5,000 to 7,000 miles.
Another item on your vehicle checklist should be to check the antifreeze (also known as radiator fluid or coolant). This fluid keeps your car from overheating, and if it's low or leaking, it can be a big problem. Some other important fluids are power steering fluid and brake fluid, which lubricate those two major functions that you need for every drive.
Additional fluids in your car are the air conditioning fluid and washer fluid. The former is only needed if you prefer to use the AC, and washer fluid is needed to keep your windshield clean on an as-needed basis.
Our Volkswagen maintenance professionals are ready to assist you with all these fluids and any other needed services, such as filter changes. Maryland drivers need only to call or go online to make their next service appointment with us. We hope to see you soon!