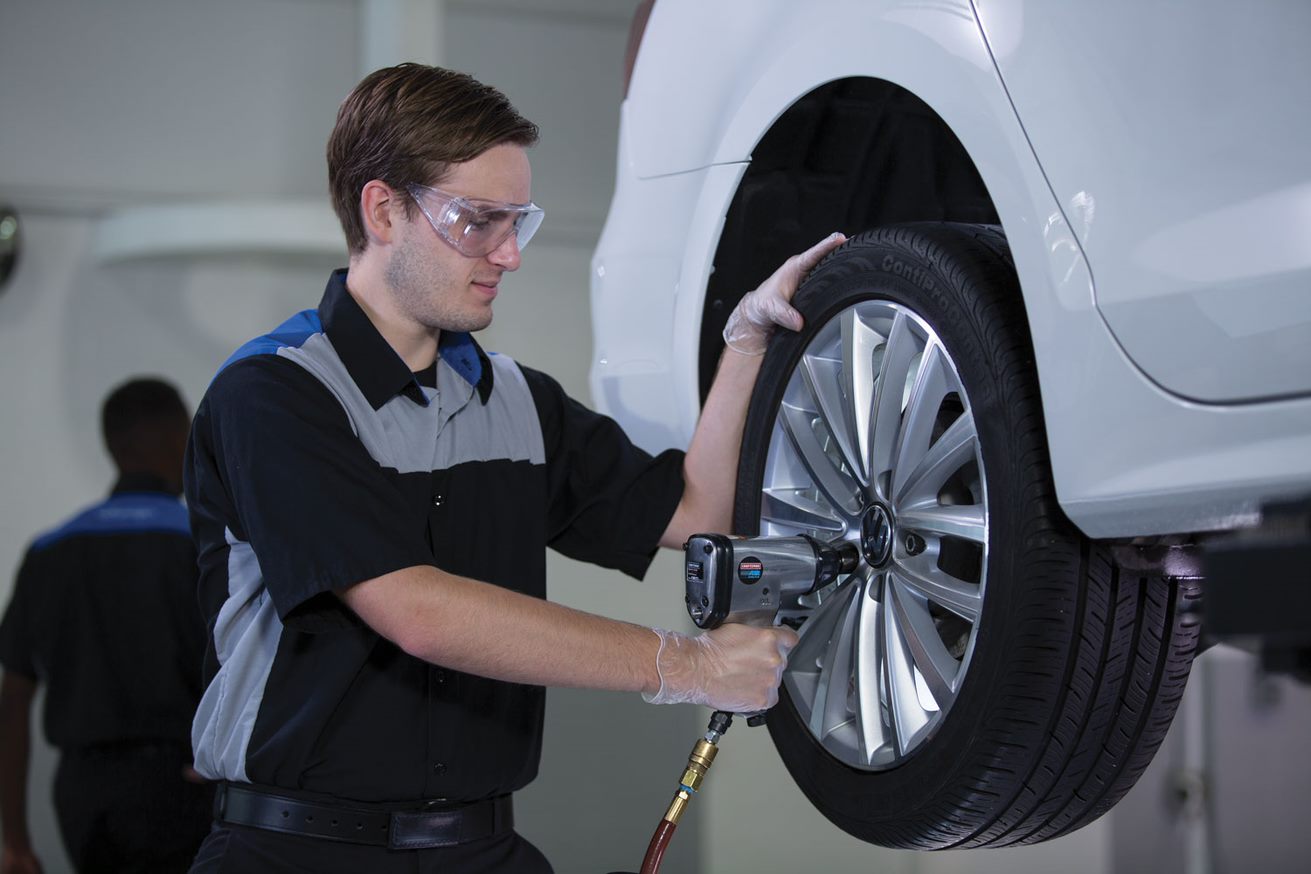 Volkswagen service is not something that should cause you stress or hardship. At Heritage Volkswagen Owings Mills, we can help you maintain your vehicle for many miles down the road, and that includes providing tire products and services to keep you safe and secure on the road.
Tire Services in Owings Mills
Tire Purchase -- We can help you pick out the proper set of tires for the vehicle model, speed rating, and time of year that you are wanting. You should have your vehicle tread checked roughly every 5,000 miles to ensure it is still safe for driving on and that they aren't due for replacement.
Tire Repair -- Many times, a flat tire can be fixed with ease with the right tools. Whether it's a slow leak from a tiny hole or a noticeable issue like a sharp object piercing your tire, we can assist.
Tire Rotation & Balancing -- Along with that tread check at 5,000 miles, you may need a tire rotation. This ensures all four tires are worn evenly, which will help you save money when they last longer and are due for replacement as a set of four. Another similar service is tire balancing, which can help you avoid extra vibrations and bumps coming from your tires.
Tire Pressure Monitoring -- Every time you visit our service center, we conduct basic inspections to ensure your car is up to par. Among those checks is a tire inflation check to make sure your tires are inflated according to manufacturer guidelines. This also ensures your tire pressure monitoring system isn't alerting you with a dashboard warning light.
Schedule Volkswagen Service Today
Visit today to get all your tire needs sorted out. Heritage Volkswagen Owings Mills is proud to be your
VW dealer serving Baltimore
.